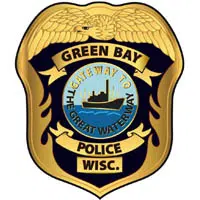 A police officer from Green Bay who made a child's birthday special says the positive response has been overwhelming.
Officer Darryl Robinson responded to a call that a boy hadn't been picked up from elementary school. The boy's parent is behind bars.
When Robinson found out it was the boy's birthday he decided to help him celebrate.
Police say he took the kid to McDonald's and let him ride around in his police car. Robinson was able to call the boy's grandfather and take him home.
He says many people have reached out to help, and one woman even wanted to buy presents for the boy. Robinson says seeing so many people willing to help makes the job worth it.