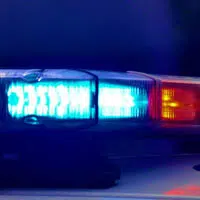 The Waupaca County Sheriff's department is releasing the names from yesterday's murder-suicide.
Deputies say 51-year-old John Cummings of rural Weyauwega shot and killed 32-year-old Cori Cummings of the Marion area, before turning the gun on himself. They say the two were separated.
They say John got into a car with Cori, in a parking lot, and he shot her after she started to drive. The car crashed into a ditch along Highway 110, in the town of Royalton.