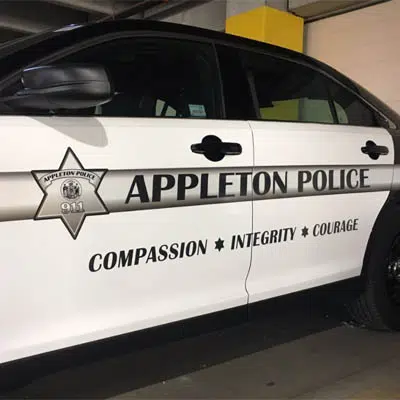 Appleton's new police cars look a little different.
The message "Fighting Crime. Solving Problems." was painted toward the bottom of the doors for several years. Now, Sgt. Dave Lund says they're replacing that over time with the department's core values, "Compassion, integrity, and courage."
Lund says the department has 10 new squad cars, and they'll have the new message. He says they also added American flags on the rear quarter-panel on both sides of the cars.
(Photo courtesy Appleton police department)