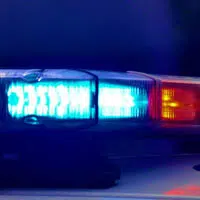 Three months ago today, a 27-year-old woman was hit by a car on W. Prospect Avenue in Grand Chute, and investigators are trying to talk with a potential witness.
Megan Rogers of Appleton died about a week after the hit-and-run.
Grand Chute Lt. Matt Dietzler says the man may or may not have witnessed something. He says they're working with the Outagamie County district attorney's office to take another look at the case.
Dietzler says they're exploring all of their options to talk with the man. That includes a possible John Doe hearing.
Rogers was on W. Prospect Avenue, near Northern Road, around 10:15 p.m. on July 26. That's by Butte des Morts Country Club.
Grand Chute police are asking anyone who may have seen something, or was driving through that area, to call them.
Dietzler says it's an active investigation and they're working to get answers for the Rogers family.