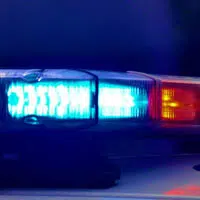 Shawano County Sheriff's deputies are looking for a suspect in a string of break-ins and thefts at laundromats in the Shawano area.
Detective Sgt. Gordon Kowaleski says a white man is hitting change, vending, and video machines in Cecil, Shawano, the town of Wescott and Wittenberg. He says they have three videos, including one from John's One Stop just north of Shawano. Kowaleski says the suspect left in a green or teal two-door car.
He says the man might also be hitting laundromats in neighboring counties.