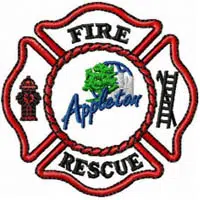 Appleton firefighters say two weekend calls can serve as a reminder to make sure people have their furnaces inspected.
At one home Saturday night, dust and ash were blowing out of vents. This morning, the blower motor on a furnace overheated and started the filter on fire at a house on the south side.
Battalion Chief Ethan Kroll says having furnaces properly serviced can eliminate potential hazards.
Both furnaces were taken out of service until they can be fixed.
Kroll says people should also have carbon monoxide detectors on all floors.