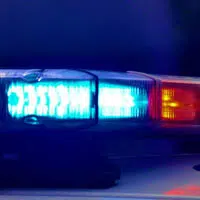 A husband and wife from Clintonville were killed in a crash yesterday morning in Waupaca County.
The Sheriff's department says 82-year-old Joyce Schertz went through a stop sign at Highways 156 and Y, east of Clintonville, around 11:15 a.m. Her 86-year-old husband James also died, after their SUV was hit by a semi.
The semi driver wasn't hurt.