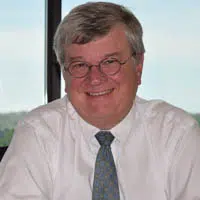 While work could be starting very soon on the renovations at the Radisson Paper Valley hotel in downtown Appleton, the city's leader says he made it clear to the owners that they need to get going.
Mayor Tim Hanna was on Fresh Take with Josh Dukelow on WHBY this morning. He says he told Inner Circle Investments that he's done passing along their information about the timeline, because it's impacting his reputation.
Hanna says he told the owners that they need to "get it done."
Hanna says there's is a good sign, with a dumpster set up along College Avenue. He says workers are apparently in town to start replacing the tile in the lobby area.
Upgrades are required by the time the expo center is ready, under the deal the hotel signed to run the facility. Hanna says they're on track to open in December, with a grand opening ceremony set for January.