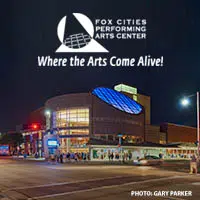 The musical version of a well-known Disney movie opens tonight in Appleton.
"The Little Mermaid" is at the Fox Cities Performing Arts Center in the downtown.
PAC spokeswoman Trisha Witt says the special effects make the ocean come to life.
Witt says the show will have all the classic Disney songs from the movie. She says they expect to see people of all ages, including kids dressing up as the characters.
There are seven more performances of "The Little Mermaid" through Sunday.