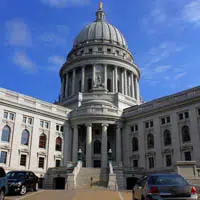 About 40 Democratic state lawmakers want to ban bump stocks.
They're introducing a bill, and the authors say they're disappointed that no Republicans signed on in support.
Rep. Amanda Stuck of Appleton is one of the co-sponsors. She says unfortunately, the issue isn't moving fast enough at the federal level, so they're working on a state ban.
Stuck questioned how many people have to die, before lawmakers take a step to protect people.
The authors say they negotiated with Republicans for weeks, and there's talk that GOP lawmakers are working on a weaker bill. The one from Democrats would ban anyone from buying, selling, or having bump stocks.