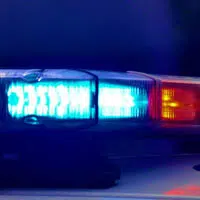 A 29-year-old Fond du Lac man was killed in last night's crash on I-41 South, south of Oshkosh.
The Winnebago County Sheriff's department says Paul Biolo slammed into the back of a semi that was slowing down because of the backup from an earlier crash. Deputies say Biolo's car started on fire, and he died at the scene.
They say a 17-year-old Neenah girl was flown to a hospital by helicopter, after the initial crash. They say she was thrown from her SUV, after she hit a semi, and the SUV rolled over.
The two semi drivers weren't hurt.