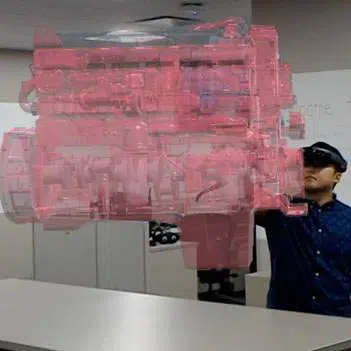 Virtual-reality technology is helping students at Fox Valley Technical College learn about diesel engines.
The Learning Innovations department at the school created a virtual reality diesel engine.
Instructor Jay Duca says students wear a headset, and they can interact with the engine. He says students can see how the internal pieces of the engine work when it's running. He says that isn't possible in the real world.
Fox Valley Tech is the first school in the state to use virtual reality to teach students about diesel engines. He says some companies are also using it.