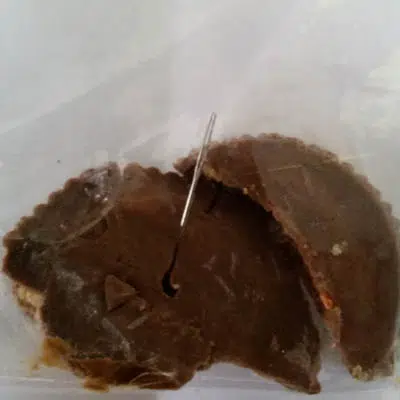 Green Bay police say a sewing needle was found in a girl's Halloween candy last night.
Capt. Kevin Warych says an eight-year-old girl was just about to eat the candy, when she realized there was a needle in it. He says the girl's grandmother called police and threw away the rest of the candy.
Warych says the girl went trick-or-treating on the north side of Green Bay, in the area around Velp Avenue, Neville Avenue, and Windford Avenue.
Police are asking parents to go through all of their children's Halloween candy.