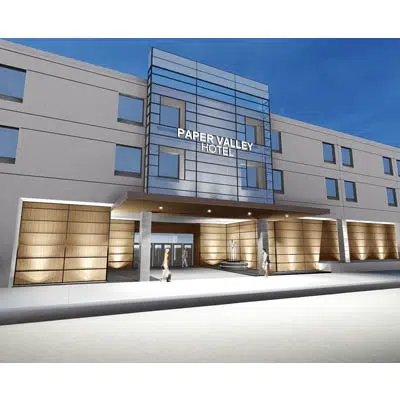 Work on the Radisson Paper Valley hotel in downtown Appleton started this week, and crews will be focusing on the outside of the building and the public areas first.
General Manager Jay Schumerth says they're going to replace the original tile in the lobby area, and renovate the meeting rooms and hallways. He says the carpeting and walls will fit in with design of the new Fox Cities Exhibition Center.
The hotel is required to make the upgrades, under the agreement the owners signed to run the new expo center.
Schumerth says they're also going to re-do the main entrance to make it look more modern. He says they'll change the lighting around the outside too.