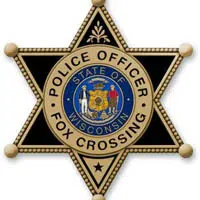 A 16-year-old Appleton boy was stabbed last night on the northeast side of Fox Crossing during a drug deal.
Fox Crossing Police Officer Jason Weber says his injuries don't appear to be life threatening. He says there was a fight, and one of the people grabbed a knife out of his pocket and stabbed the teen. He says it happened in the 1100 block of Valley Road, near Memorial Drive.
Weber says police arrested a 17-year-old Neenah boy, in Neenah, last night. He says they'll ask Winnebago County prosecutors to charge him with first-degree reckless injury.
He says police found out about the stabbing, when they were called to St. Elizabeth Hospital in Appleton, just after 9 p.m. He says they were able to talk with the victim.