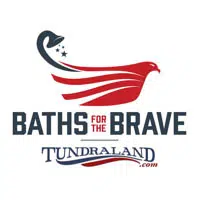 A local company that remodels bathrooms for veterans is expanding the program nationwide.
Tundraland Home Improvements is now calling the initiative "Baths for the Brave."
President Brian Gottlieb says after a few years they wanted to make it bigger than a local event, so they reached out to other states. Gottlieb says 10 companies will participate this year to give veterans the facilities they need. Gottlieb says things that people take for granted, like stepping in and out of a bathtub, may be difficult for older veterans.
He says the businesses are doing the remodels next Wednesday, all in one day, for free.
He says next year they hope to expand the program to all 50 states.