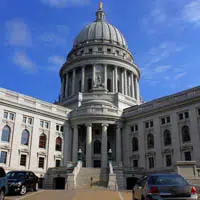 Wisconsin's Democratic U.S. Senator was in Green Bay today to talk about the tax plan released by House Republicans yesterday.
Senator Tammy Baldwin says she's concerned with several things, especially the state and local tax deductions in the Republican bill.
Baldwin agrees there's need for tax reform, and she does like the child tax credit Republicans are proposing.