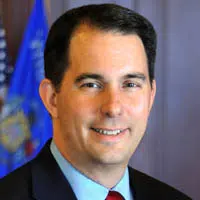 Governor Walker was in Waukesha yesterday to announce that he's running for reelection.
The republican governor says he's running for a third term because there's more that needs to be done.
He says he doesn't think the trouble in Washington will affect voters.
At least seven Democrats announced plans to challenge Walker in the 2018 election.