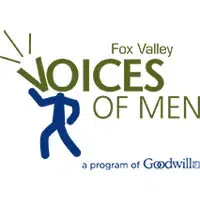 The issues of sexual assault and harassment are getting a lot of attention nationally, and a local group is weighing in. Voices of Men works to get men and boys to battle sexual assault and domestic violence.
Community engagement leader Shannon Kenevan says while the national stories can get people talking, some might not think it's a local problem. He says the shelters they support are often over-capacity.
Voices of Men held its annual community breakfast this morning at the Radisson Paper Valley hotel in downtown Appleton.