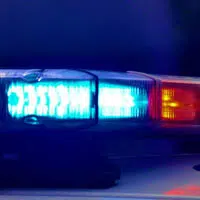 Two teens who claimed they were stargazing, east of Fond du Lac, are in trouble with the law.
The county sheriff's department says a deputy and his K-9 Koda found just over two pounds of marijuana in their car, after pulling them over.
Capt. Ryan Waldschmidt says 18-year-old Spencer Owens and 17-year-old Dakota Mueller gave the deputy a shaky story last Friday night. He says it was cloudy, so the deputy didn't believe that the teens were stargazing.
Waldschmidt says once the teens realized the deputy had a K-9, they knew the gig was up. He says there were four, one-gallon Ziplock bags in the car with marijuana in them. He says the drugs are worth thousands of dollars.
Prosecutors filed drug charges against the teens.