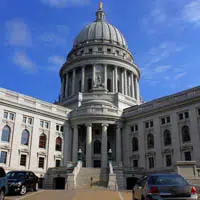 The president of the state firefighters union is expected to become the latest Democratic candidate for governor.
Mahlon Mitchell is planning to make a "major political announcement" in Green Bay Monday morning. He's also scheduling events in Milwaukee and Madison.
Mitchell was the Democratic nominee for lieutenant governor in the 2012 recall election.
About a dozen Democrats are already running, or thinking about getting in the race.