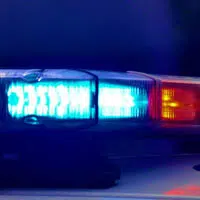 A 22-year-old Ripon man was killed in a crash on Highway 44, southwest of Oshkosh, this morning.
Winnebago County Sheriff's deputies say Zachary Guyant was driving a pickup truck, and he crossed the centerline by Highway F-F. They say he hit a semi, head on, just after 5:15 a.m.
Guyant died at the scene. The semi driver had minor injuries.
Highway 44 was closed for about eight hours during the investigation.