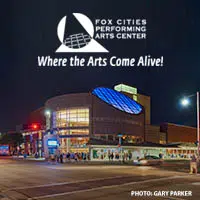 The revival of a classic musical is coming to downtown Appleton in January.
Tickets for Rodgers and Hammerstein's "The King and I" go on sale today.
Trisha Witt is a spokeswoman for the Fox Cities Performing Arts Center. She says the show won four Tony Awards in 2015.
She says the show takes place in 18-60 Bangkok, and it follows the relationship between the King of Siam and a school teacher he hires for his wives and children.
Witt says the musical includes classic songs like "Getting to Know You" and "Something Wonderful."
There will be eight performances from January 23rd to the 28th.
Tickets are available at the PAC ticket office at 10:00 this morning.