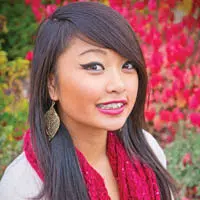 It's been a month since the body of a 20-year-old Appleton woman was pulled from the Fox River.
Police haven't said much about their investigation into the death of Caitlyn Xiong.
She was reported missing on October 10th, five days after she was last seen. Her body was found in the river near Heesakker Park in Little Chute.
Police are waiting for the results of an autopsy, and they haven't released what they think caused Xiong's death or if there was foul play involved.
They said Xiong didn't use her cell phone or bank accounts while she was missing.