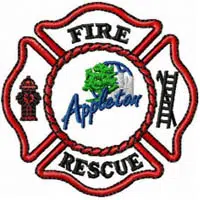 A fire at a duplex on the west side of Appleton last night caused extensive damage.
Firefighters were called to the 1500 block of W. Washington Street around 7:30 p.m.
Battalion Chief Joe Strauss says smoke was coming from the eaves, and there was a glow through the first-story window. He says the flames spread into the wall, and that made it difficult to put the fire out.
Strauss says they searched the house because they thought someone might still be inside. He says a car was in the garage, and they later learned that the person wasn't home.
Investigators are trying to figure out the cause of the fire. Grand Chute firefighters were the first on the scene.