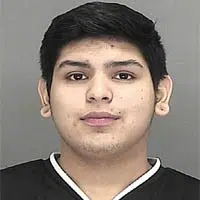 Investigators believe a fight over a girl led to last night's shooting in Allouez.
Chief Deputy Todd Delain of the Brown County Sheriff's department says the 17-year-old girl was there when the guys started arguing, in the 2200 hundred block of Libal Street.
The 19-year-old victim was shot in the neck, outside of a duplex. He's in stable condition.
The suspect, 17-year old Adolfo Gonzales, was arrested on Day Street in Green Bay. He's in custody on a preliminary charge of attempted murder.
Deputies were called to the area around 11 p.m. yesterday, and found the victim. The investigation is ongoing.