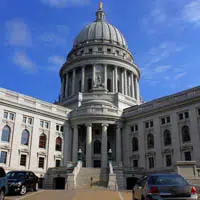 A Republican lawmaker is introducing a bill that would make "catfishing" someone on the Internet a misdemeanor.
Representative Bob Kulp of Stratford says "catfishing" is when someone pretends to be someone they're not on social media to harass, intimidate, or benefit someone else.
Kulp says the existing laws that deal with the issue haven't changed since social media took off. He says the bill would make sure the impostors could be prosecuted.
The bill is scheduled for a hearing at the Capitol on Thursday.