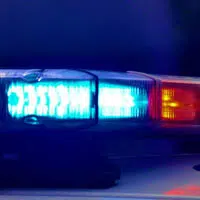 The 26-year-old Waupaca man was the victim of a deadly weekend crash near King.
The Waupaca County Sheriff's department says Travis Sieckert crossed the centerline of Highway 22 and hit an oncoming semi. When rescue crews got to the scene, around 2:45 a.m. Saturday morning, both vehicles were on fire.
Sieckert died at the scene. The semi driver wasn't hurt.