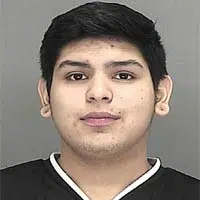 The suspect in a shooting in Allouez is expected to be in court this afternoon on a possible attempted murder charge.
Brown County Sheriff's deputies believe 17-year-old Adolfo Gonzales shot another man during an argument over a girl. They were outside of a duplex in the 2200 block of Libal Street around 11:00 p.m. Monday.
David Irish lives on the other side of the duplex. He says he heard an altercation and then two gunshots.
Deputies say a 19-year-old man was shot in the neck and he was in stable condition.
They say the 17-year-old girl they were arguing over was at the duplex.
Gonzales was arrested later on Day Street in Green Bay.