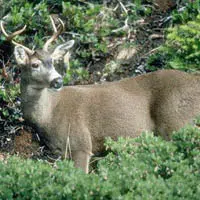 Hunters will head into the woods tomorrow and if they shoot a deer the DNR says there are some changes to the tagging system.
Brian Woodbury is a wildlife biologist for the agency. He says they don't need to validate their tag, attach the tag to the deer, or keep the tag to the meat. He says they do still need a proof of license.
Hunters still have to register their deer by five in the afternoon the day after they recover it.
Another change this year is the elimination of age limits for the mentored hunt. The mentor and the child can also have their own guns, but the two have to stay within an arm's length of each other.