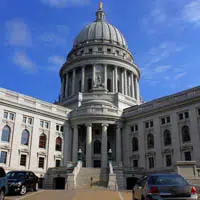 State lawmakers are being asked to restore three of the five jobs cut from the state Elections Commission.
Members voted unanimously on the decision yesterday.
Commission Administrator Mike Haas says the agency may not be able to keep up with the work without them, especially during the upcoming election. He says being short staffed will affect the agency and the clerk's ability to serve voters.
The workers would focus on security after reports earlier this year that Russian hackers tried to get into state systems.
Governor Walker cut the positions in September after lawmakers already agreed to fund them.