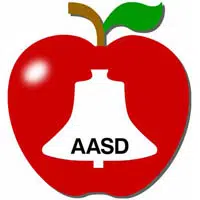 The state's report card on school districts and individual schools gives Appleton three out of five stars for meeting expectations.
Badger Elementary, Wilson Middle, Roosevelt-Kaleidoscope Middle, and Appleton East got two stars for meeting few expectations.
Appleton Technical Academy failed to meet expectations.
District Chief Academic Officer Kevin Steinhilber says the scores are a snapshot of what's going on. He says that it shows key metrics, but doesn't show the whole story.
Overall, the Green Bay district met few expectations.
The Oshkosh district met expectations.
Kimberly, Wrightstown, and Winneconne got five out of five stars by significantly exceeding expectations.