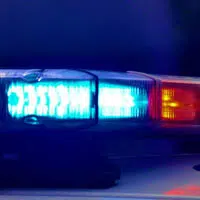 A reported reckless driver led authorities on a chase on the west side of Oshkosh last night.
The State Patrol says troopers were called to a gas station, off Highway 21 and Washburn Street, for someone driving in circles in the parking lot. Troopers say the 18-year-old Little Chute man took off, and went through parking lots and ditches, before stopping behind a business. They say he ran off, and was arrested at a hotel, after causing a disturbance.
The man is in custody on preliminary charges that include driving under the influence of drugs and battery to a police officer.