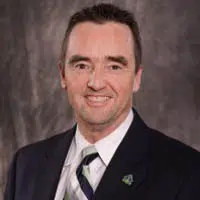 There will be an open race for Green Bay mayor in a year-and-a-half, and the winner would only be the city's fourth leader in 40 years.
Mayor Jim Schmitt announced yesterday that he won't seek re-election. He's been in office since 2003.
UW Green Bay political science professor Michael Kraft says it could be a crowded race.
Before Schmitt, Paul Jadin was the mayor for eight years.
Sam Halloin preceded Jadin, and he's currently the longest-serving mayor at 16 years.
Schmitt would also serve 16 years if he completes his term.
Democratic Representative Eric Genrich of Green Bay is considering a run in 2019.