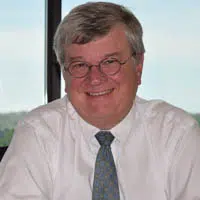 With the opening of the new expo center about two months away, the leader of the Radisson Paper Valley hotel is leaving.
Appleton Mayor Tim Hanna hopes the hotel owners will hire an experienced new general manager. The hotel's owner, Inner Circle Investments, has a contract to run the facility. Hanna says he's anxious to see who will succeed the outgoing Jay Schumerth.
Hanna says he's happy for Schumerth and his new opportunity. Schumerth took a job with another company, overseeing several hotels, after over 30 years working at the Paper Valley.
Hanna credited Schumerth for being involved in the downtown, and having a good relationship with city staff.