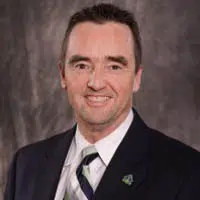 The mayor of Green Bay is talking about why he won't run for re-election in 2019.
Mayor Jim Schmitt made the announcement yesterday. He's over halfway through his fourth, four-year term.
During his time in office, Schmitt helped redevelop the downtown area. The projects he worked on included the expansion of the KI Convention Center and the Schreiber Foods corporate office.
Schmitt says he's been on the ballot 10 times, and he's not interested in being a part of that process again. He says he also doesn't plan to run for a higher office.
Schmitt was also involved in a number of controversies over the years.
He was convicted of three misdemeanor charges for campaign finance violations last December. Last month, five city council members accused Schmitt of mishandling money for the Hotel Northland project.
Schmitt says he wants someone with vision, and a strong work ethic, to run for mayor. He says he won't turn the city over to shallow thinkers, vindictive personalities, or people with selfish motives.