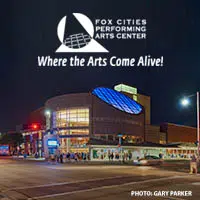 The Fox Cities Performing Arts Center is marking its 15th anniversary tomorrow, and the leader of the downtown Appleton venue is looking forward to the future.
President Maria Van Laanen says they need to keep presenting programs that are reflective of the community and the world. She says they want to continue to build connections with the community through them.
Van Laanen says they'll also work to raise money for an endowment to maintain the PAC.
Since singer Tony Bennett opened the PAC in 2002, the venue has hosted more than 1,800 ticketed events. More than 340,000 students have been there for a performance through the education series.