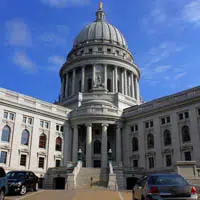 A bill proposed by a Republican lawmaker would legalize ballot selfies.
Current law bans people from taking a picture with their marked ballot. It was intended to prevent people from using it as proof they voted a certain way, and getting paid for it.
Sen. Dave Craig of the Town of Vernon in southeast Wisconsin believes the rule limits free speech.
Craig says many people don't even know the law exists. The rule has been a bigger issue recently, because social media makes it easy for people to post photos.