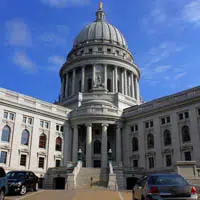 A lawmaker wants to keep some 17-year-olds out of the adult court system.
Republican Sen. Jerry Petrowski of Marathon believes first-time offenders who are 17, and are accused of a non-violent crime, should be tried as juveniles. He says studies show the switch would reduce the chances of those teens re-offending in the future.
The bill would also set aside an extra $5 million for local treatment and jail diversion programs.