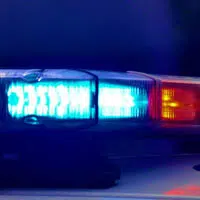 A 29-year-old Wrightstown man was killed in a crash in Brown County Saturday afternoon.
The Sheriff's department says Travis Krahn was hit by a driver who missed a stop sign at the corner of Highway PP and Man Cal Road in the town of Holland. Krahn died at the scene.
A 20-year-old Neenah man was driving the other car. He was taken to a hospital with minor injuries.
Investigators say it appears that alcohol was not a factor.