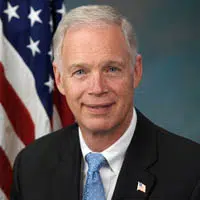 The state's Republican U.S. Senator voted to move the tax reform bill to the full Senate.
Senator Ron Johnson is from Oshkosh and he was one of the early GOP opponents because of some parts of the plan. He continues to stress that smaller companies need to be treated fairly when compared to large corporations.
Johnson was on Fox News yesterday. He says he is still concerned about manufacturing businesses that are in smaller towns.
Johnson says he's talked with President Trump and the president has told him that they'll fix the problem.