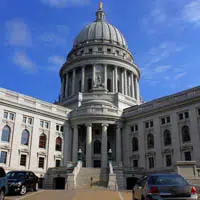 The leaders of the Assembly say they oppose releasing complaints about sexual harassment, or misconduct, by lawmakers or their staffers.
Republican Speaker Robin Vos and Democratic Minority Leader Gordon Hintz believe the complaints are confidential personnel records, and they need to protect people's privacy.
Vos is from Burlington, and he says that's how private companies handle personnel matters. He says if criminal charges are filed, then the details would be released.
Hintz is from Oshkosh, and he says victims might not want to have the details released, even if their names are redacted.
Vos and Hintz brought workers together today for a refresher on the Assembly's sexual harassment policies.