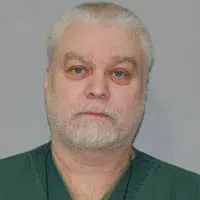 A judge is again shooting down Steven Avery's request for a new trial.
The decision by Sheboygan County Judge Angela Sutkiewicz comes after Avery's attorney, Kathleen Zellner, filed a series of motions in the wake of the initial decision in early October.
Zellner says she also asked a state appeals court to take Avery's case.
A jury convicted Avery for the murder of Teresa Halbach on Halloween of 2005. The now 55-year-old Avery has been behind bars for 11 years. He's serving a life sentence.
Avery's case gained international attention through the Netflix series "Making a Murderer."
Avery's nephew, Brendan Dassey, is also appealing. A federal judge threw out his conviction last year, and the 7th Circuit Court of Appeals is taking up the state's appeal.