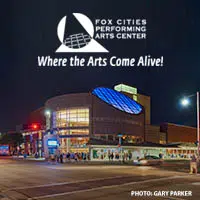 The musical "Waitress" is in downtown Appleton this week.
It's the 32nd Broadway show to make its Wisconsin premiere at the Fox Cities Performing Arts Center.
"Waitress" tells the story of a woman who puts her hopes and dreams into the pies she makes. It's based on a 10-year-old movie.
Spokeswoman Trisha Witt says the first national tour of the musical just started last month, making Appleton one of the first stops. She says the reputation of the community's support for the PAC helped make that happen.
There are seven more performances at the PAC through Sunday. Tickets are available.
More details on "Waitress" at the Fox Cities Performing Arts Center website