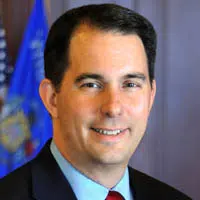 Governor Walker wants to spend $7 million on a national ad campaign, in hopes of bringing more workers to Wisconsin.
He says the focus would be on military veterans and their families, along with young professionals. The target would be the Midwest, including Chicago, Detroit, and the Twin Cities.
The Legislature would have to approve the funding.
Outagamie County Executive Tom Nelson reacted to the proposal on Twitter. Nelson is asking Walker to set aside $30 million to help the paper industry in northeast Wisconsin.
Nelson tweeted what about money to help Appleton Coated and the paper industry keep and create jobs here.