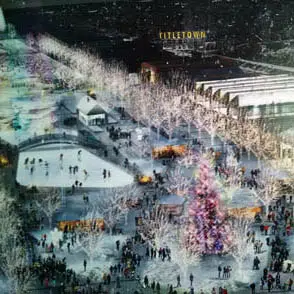 Last night Green Bay had it's first Winter Jubilee of the year in Titletown.
They debuted the ice skating rink, Rockwood Terrace, and 46 Below bistro.
Packers president and CEO Mark Murphy was at the ribbon-cutting event. He says they haven't been able to open the tubing hill. Murphy says the ground has to freeze before they can open it.
He says there were plenty of other things for people to do, like visit with Santa, watch artists create ice sculptures, and enjoy the light show.
Winter Jubilee events are happening in Titletown through December 30th.
A schedule is available on the Packer's website.