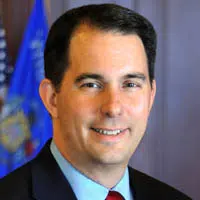 Governor Walker says he's still hearing concerns from business owners about how they'll find qualified workers to fill open jobs.
Walker proposed a $7 million campaign to attract workers from outside of the state. He says it's partially to help meet the needs of the new Foxconn plant.
He says the state is working to help all companies fill positions.
Walkers said the gummy bear maker, Haribo, is building a factory in the the same region. He says company leaders expressed concern that there wouldn't be enough people in the region for both facilities. Walker says the two companies are looking for workers in different markets and won't affect each other.