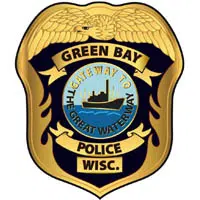 Green Bay police say four young people are in custody after they beat a man, robbed him, and used his car in a high-speed chase near Milwaukee.
Police say it happened about 5:30 Wednesday night but they weren't notified for about two hours.
They say 19-year-old Luz Ramirez-Rodriguez met the victim at an Ashwaubenon business and they went in the victim's car to an apartment in Howard. There, police say 17-year-old Cheyton Hayden-Soun, 18-year-old Ali Hood, and 22-year-old Antonio Shepphard pistol-whipped and beat the victim.
They say the suspects then made the victim withdraw money from an ATM, and they left him in a Howard neighborhood.
Police say the victim went to a random house and asked to use the phone. The homeowner became suspicious and called police.
Police say Hayden-Soun and Hood took the victim's car, and Ozaukee County police found them at about 1:00Thursday morning. Police say they engaged in a high-speed chase that ended when the suspects crashed into a field.
Police say the suspects were known to police and the three men had prior charges.
All four suspects are due in court on December 8th.