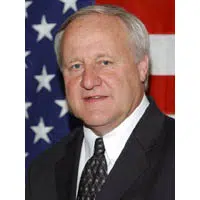 A local lawmaker is introducing a bill that he hopes will prevent card skimming.
The proposal from Democratic Sen. Dave Hansen of Green Bay would require gas station owners to use unique locks on each gas pump. Hansen says many stations use universal locks that can be easily opened and used by thieves. He says they've increased penalties for skimmers but it's still a problem. He says people can come from out of state and won't care about the penalty because the crime can happen quickly.
Hansen says the new locks are relatively inexpensive and they would protect consumers from identity theft.
He says Madison recently passed a city rule requiring the separate locks.