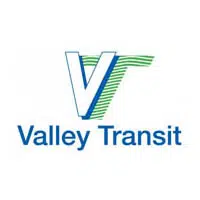 Valley Transit is adding three new buses to its fleet, and passengers will notice it's easier to get on and off of them.
General Manager Ron McDonald says the buses are called low-floor models. He says they're the best available in the country for access, because they get very low to the curb.
And McDonald says the wheelchair ramps are closer to the ground to provide easier access. He says all of their buses are accessible.
McDonald says the three new buses replace 1994 models. He says ideally, buses should only be part of a fleet for 12 years.